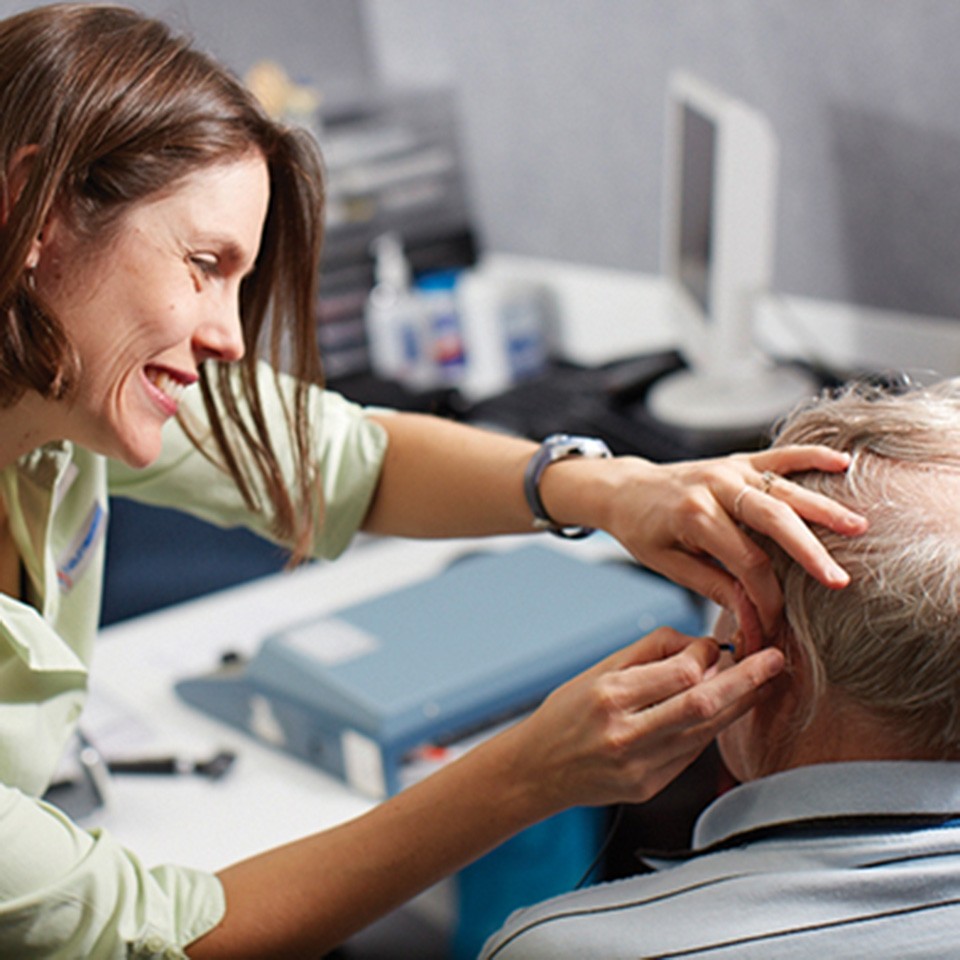 Neurosensory believes that staying happy and healthy is about being connected with others and being able to interact with the world. That's why Neurosensory is leading the way in diagnosis and solutions.
Advanced Hearing Diagnostic and Rehabilitation Services
Highest standard comprehensive hearing and balance tests.
No obligation free trials and, unlike other audiological companies, we don't pay commission on sales, which means we recommend the solution you need.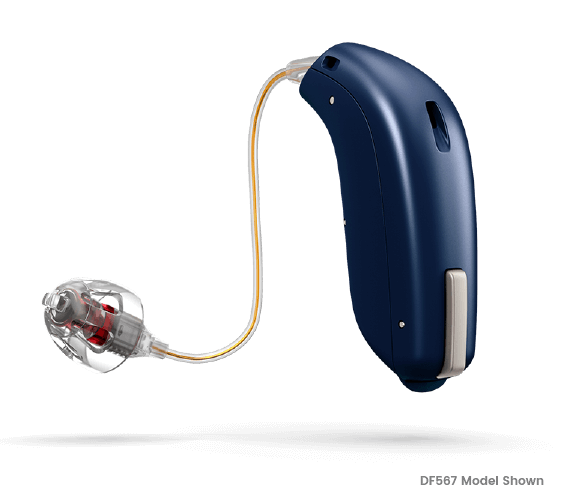 Jerome's Story
I have been experiencing tinnitus for some time, in both ears, but slightly worse in my right ear, and it gets louder when I clench my jaw or move my chin to chest.  I also don't have much tolerance for loud noises. I was worried that the tinnitus was getting worse. Neurosensory did a comprehensive assessment and reassured me that my tinnitus and sound intolerance was stable since last assessment.  But more importantly the audiologist really helped me understand the mechanics of what is happening and provided me with some practical advice and information about how I can manage it.  
Neurosensory gave me the tools to self-manage my tinnitus, and made me feel safe that I can always call on my audiologist for more support if needed. Thanks for the practical and professional help.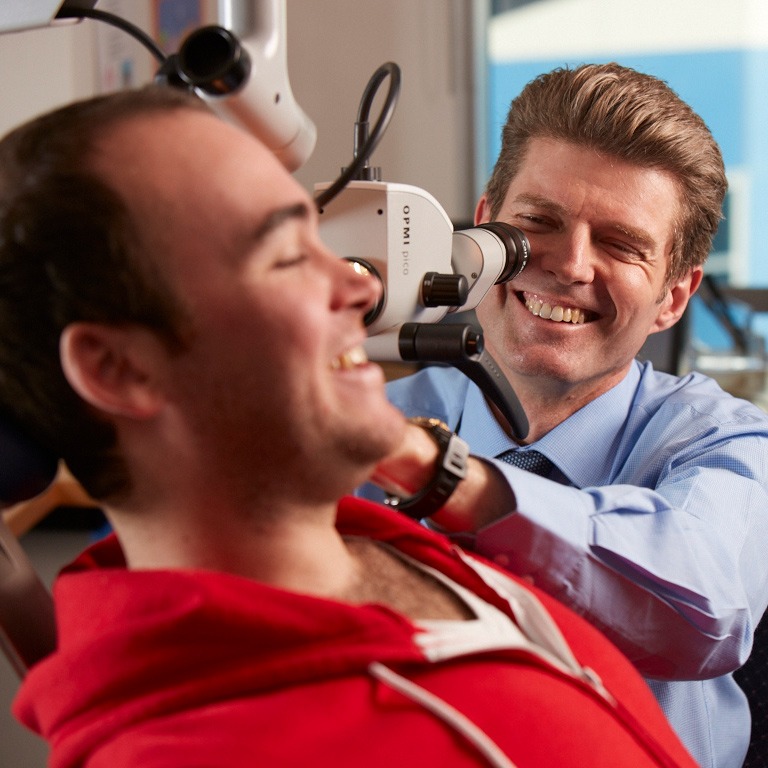 All Images Used are for Illustrative Purposes Only.
Sonia's Story
The Neuromonics programme was my last resort for tinnitus after trying everything from changing my diet, acupuncture, natural therapies to hypnosis, all of which did nothing to help me.
I was very sceptical at first about trying the Neuromonics treatment but after a lot of perseverance and patience much to my surprise, it helped me regain my quality of life again and no longer be disturbed by my tinnitus.
It worked for me.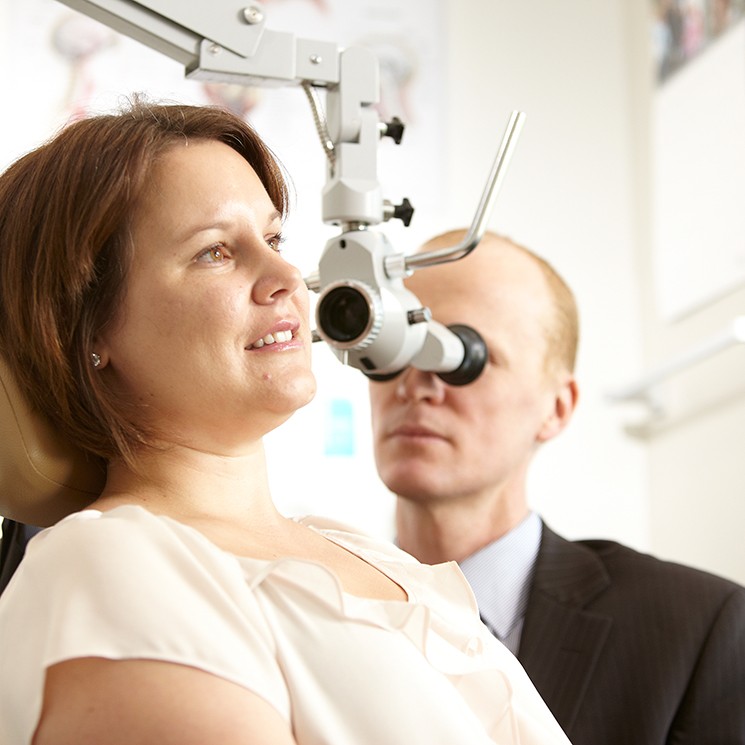 All Images Used are for Illustrative Purposes Only.
Margaret's Story
In April 2012 I purchased two Unitron Moxi 20s from Neurosensory. What amazing aids these are to hearing better.
After wearing just one solid type aid for many years I was astounded at the range of adjustment areas available for Unitron Moxi 20s… I can remember the gradual steps taken to becoming accustomed to wearing an aid years ago and the associated ear pain – that is a thing of the past.
I wore my new aids for approximately half a day after the initial fitting and have worn them from waking each morning to going to bed at night ever since. They are easy to put in my ears and from a female point of view, not obvious because they are so small…
I am delighted with my aids. They have changed the quality of my life and given me greater confidence in social gatherings.
I must admit to forgetting my Moxi 20s are even in my ears.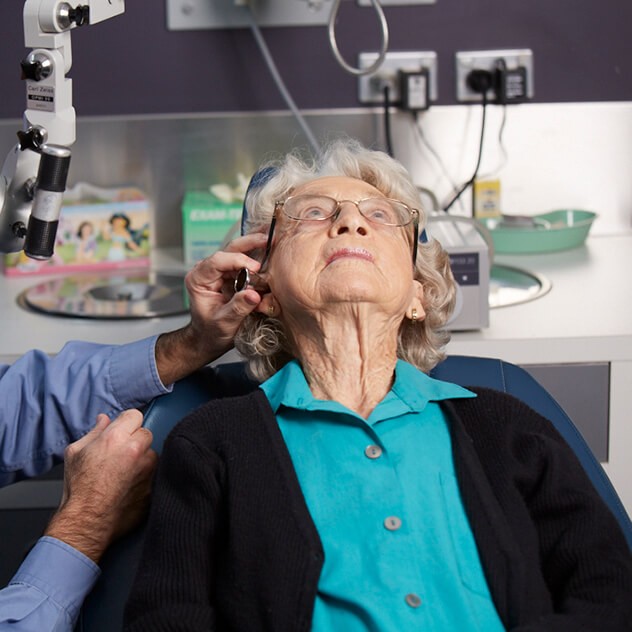 All Images Used are for Illustrative Purposes Only.
David's Story
Following call up to National Service on 19th April 1967, I sustained hearing damage in mid-January 1969 due to an explosion whilst on patrol in South Vietnam. Fortunately, after my commitment to National service ended in 1969, I was able to return to my former role as a bank teller with the Bank of New South Wales… I had to cease work at age 46 years, due to my severe deafness and other service related injuries.
My forced retirement meant all of a sudden I became socially isolated and at times became the target of intolerant people's comments and supposedly funny jokes and/or misunderstandings….
By early 2009 my hearing in both ears (left still the worst) was very poor but not completely gone… Communication, if any was by yelling in my right ear and/or writing notes. Tricia became my interpreter and frankly, if she had left me, I would have understood why! I had to drop out of my various voluntary and committee roles as an advocate for Veteran's Affairs pensions.
During August 2010, my wife Tricia sought out Dr Ben Wallwork, an Ear Nose Throat (ENT) surgeon at Greenslopes Private Hospital… [I was assessed] for a Cochlear implant. As part of the Cochlear eligibility assessment process, I was tested by audiologist Michelle Nicholls at Neurosensory. Finally it was determined that I was eligible for the operation and [I received the] magic Cochlear Ear. I had a few days in hospital and then had to wait to turn it on.
Michelle from Neurosensory, turned on the Cochlear implant, and after several hours of her magical work I COULD HEAR………. For the first time in many years, I am even getting used to the normal life sounds, birds, telephone and strangely enough hearing the sounds of going to the toilet. I now understand my old bush banking customer Jim Lyon's of Binnaway NSW who used to say, "You going to the toilet… must be like dancing…without music."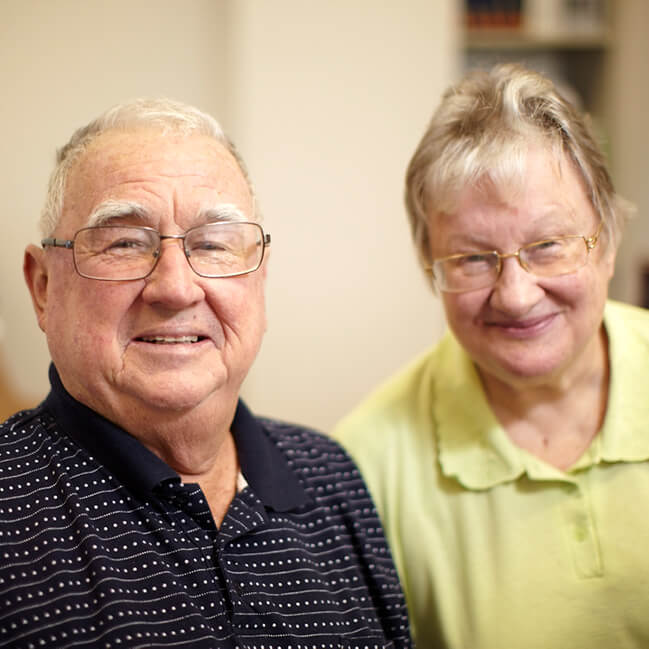 All Images Used are for Illustrative Purposes Only.
Alan's Story
In the 1990s, I started wearing my first set of hearing aids and eventually [progressed] to my fifth set.  Each set of hearing aids were more complex and sophisticated than the previous, however as my hearing loss deteriorated they were not aiding my hearing loss in everyday life.
I then [enquired] about a cochlear implant, and in April 2012 had my first cochlear implant.  This changed my life, it was a miracle!  My speech recognition understanding went from 28% with hearing aids, to immediately after the cochlear implant switch on, to 88% and then 1 week later 92%, remarkable almost perfect hearing!  Prior to this, my wife Jan and I had discussed about the use of sign language to communicate with each other.
As my first cochlear implant was such a success, I asked my ENT surgeon Dr Brent McMonagle about a second implant and 4 months later went ahead with this.  Neurosensory clinician Alison Jackson turned on the second cochlear implant, it really has been life changing  ….I  now live a normal life, simple things like the confidence to go to a shopping mall on my own, answering my front door.  I can go everywhere on my own and it is a lot better for Jan and I, she doesn't have to translate to me anymore.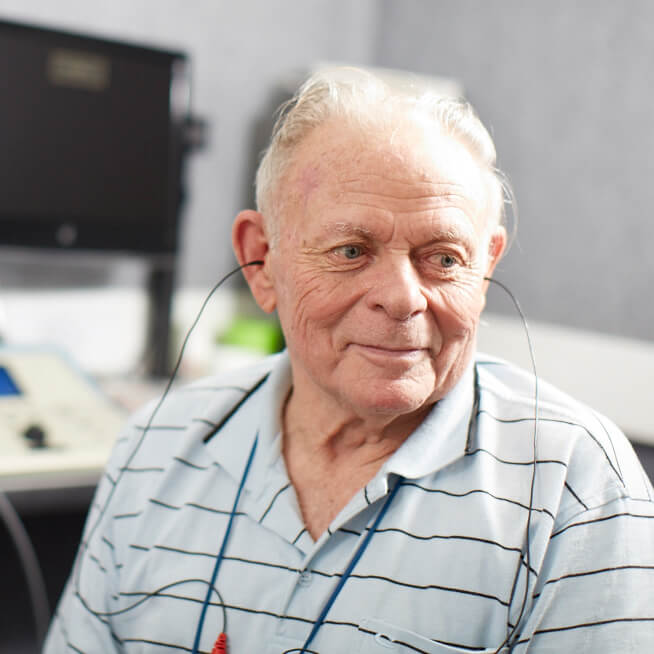 All Images Used are for Illustrative Purposes Only.
Fiona's Story
My hearing loss was not detected until I was about 4 years old.  I had the measles as an 18 month old and my single-sided deafness may have developed as a result.
I am 37 now and pretty much have lived almost all my life with not being able to hear on my left side.  It was not until I attended my 1 year old daughter's Queensland Healthy Hearing test that I learnt that new technology is now available to assist with single-sided deafness.
Since having my two children I really wanted to hear them when they spoke to me in the park and I felt I was missing out on conversations with them in restaurants.
In March this year, I decided to go ahead with a hearing test at the Neurosensory Chermside clinic, I remember the clinician, Mitchell asking me "what you brings you here today".  At the time it felt like a funny story, I knew I could not hear anything on my left side and at the end of the hearing test,
Mitchell informed me "Yes, you are officially deaf in one ear".  He then explained the options and technology available and I decided to trial a few hearing devices, which I took home and could trial in my own environment.
I visited Dr Canty, an ENT surgeon at Northside ENT he explained the process and the operation.  I decided to go ahead with operation in June, even though my husband was concerned for me.  It has taken a few visits with clinician, Tom Garwood to fine tune to my hearing preference. Tom has been wonderful guiding me through the process and explaining and allowing me to trial different programs available, who would of thought that 12 months ago I would able to hold the phone to my left side and be able to hear!!!
It has been a life changing event, I could never imagined that I would be able to hear my children in the park, not always having to sit at the end of the table to hear the conversation. I can now hear my husband talk when I am driving the car.  The battery life is very good lasting approximately 7 to 10 days, the only time I don't wear my device is when I am in the shower or in bed, I can't imagine my life without it".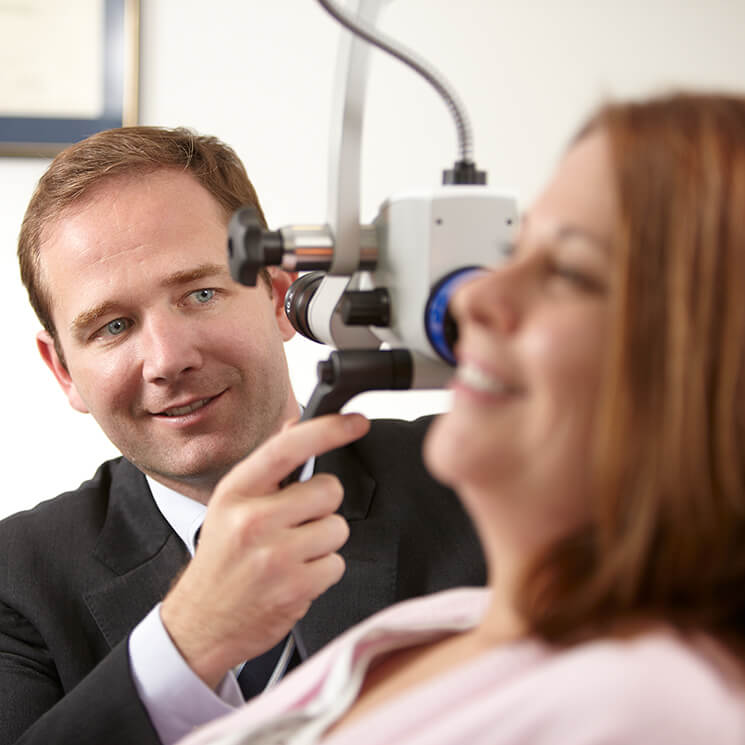 All Images Used are for Illustrative Purposes Only.
Lynn's Story
I resisted hearing aids for some years, partially because I thought there would be a 'stigma' attached to wearing them and partially because I understood from others that they "took a lot of getting used to". I've found the stigma to be nonsense and I've had no issues with adjusting to the hearing aids you recommended. They have certainly improved quite significantly, my ability to understand what is being said, whether it be in one-on-one conversations, in noisy restaurants, in movies, in business meetings, etc.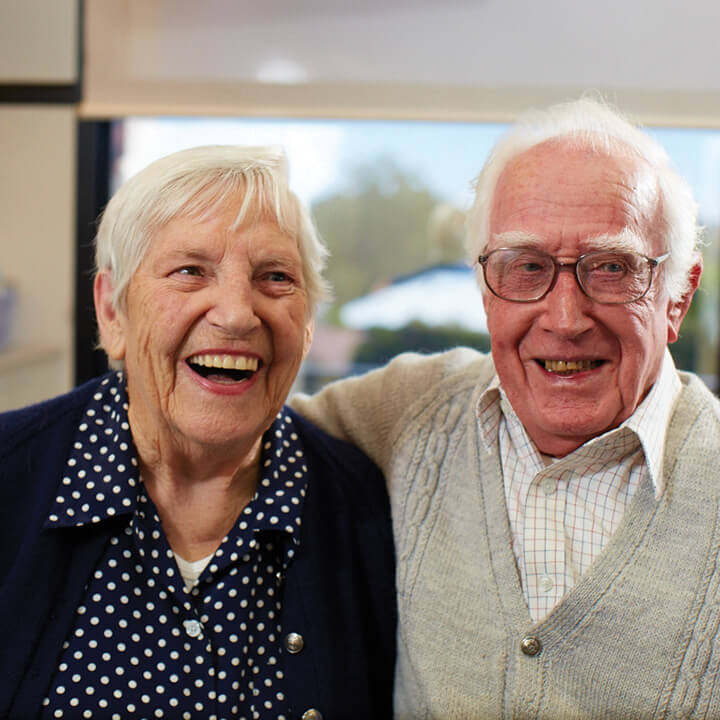 All Images Used are for Illustrative Purposes Only.
Coralie's Story
Since I was first diagnosed with bilateral hearing loss as a teenager back in the 1960s, I had always been reluctant to do anything about it. I was 23 by the time I finally agreed to wear a hearing aid and then only in my right ear. And since those days, stronger hearing aids enabled me to live a full life, but not without many challenges along the way. In late 2010, I finally decided to investigate the possibility of having a cochlear implant…
Each day I'm truly amazed at what I can hear. I can use the phone, listen to the radio and watch TV without captions – all of which has opened up a whole new world for me… In the words of my family, friends and co-workers, I should have had a cochlear implant many years ago. Everyone around me has noticed a vast improvement in my general health and well-being and I have never been happier.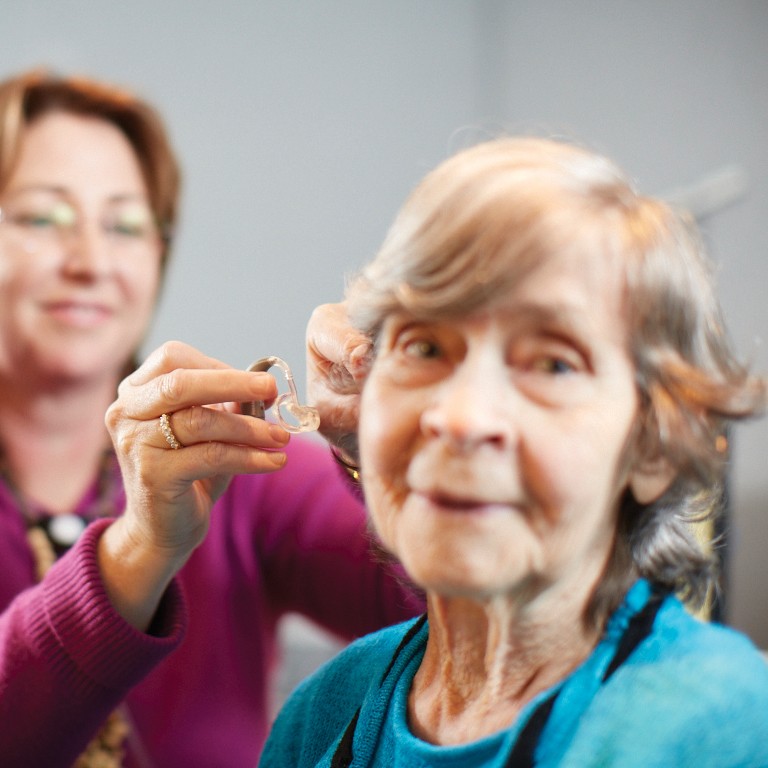 All Images Used are for Illustrative Purposes Only.